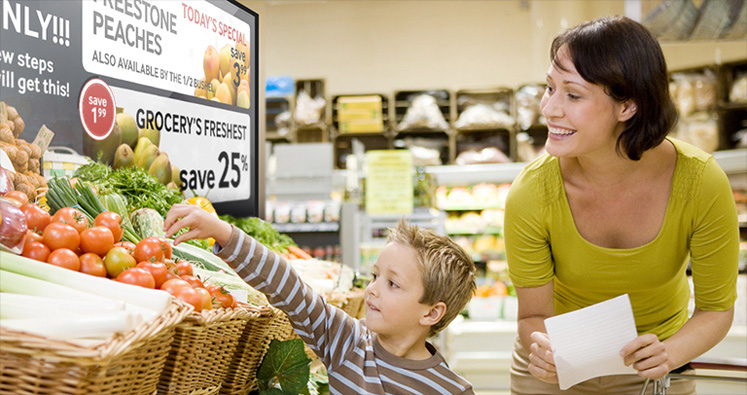 The crux of retail business lies in fast moving products with vast varieties. So it becomes imperative that the products of your retail are displayed in right time and proper attention to attract customers. And Sign Menu empowers you to look beyond the space-consuming cardboard flexes or mannequins for promotion and displays. It is "unique" cloud-based menuboard design application for in-house promotion and display of your products and services. With your products being displayed in a TV screen, along with some videos, it is as lucrative as the offers that you offer during festive season.
So, to begin with, all you need to do is to choose from the large number of templates available at Sign Menu to fit your retail needs. Add beautiful pictures, logos, as per wish and requirement. And all this can be done by you, yourself in 5 minutes from a computer only.  No need to depend and spend on a designer to fix the promotional content for you. A TV screen and Pen Drive is all you need to arrange and upload the promotional retail content for display.
This not only saves you time and money but also allows to take the quality of the promotional content to next level: add videos. Just go for an internet connection and play any relevant video to your retail promotion.
Image courtesy:  samsung.com